A Very Full House! It's a game about love, seduction, and corruption, all centered around a MILF-y main character.
Do your best to take control of your household and keep everything under control, by any means necessary!​
Main Update Features
S@x Art! - This update includes the highly anticipated addition of some actual S@x art for A Very Full House! This art update includes rubbing and penetration variants, and a whole bunch of animations for different speeds and effects!
Goth Character Art! - Everyone's favourite big tiddy goth gets a glow up this update, with completely redrawn art that is fully rigged and animated! For patrons, you also get a new mesh top to have her strut around in! Enjoy the eye candy while you're at work, and look forward to the new content that I'll be adding for her in the future!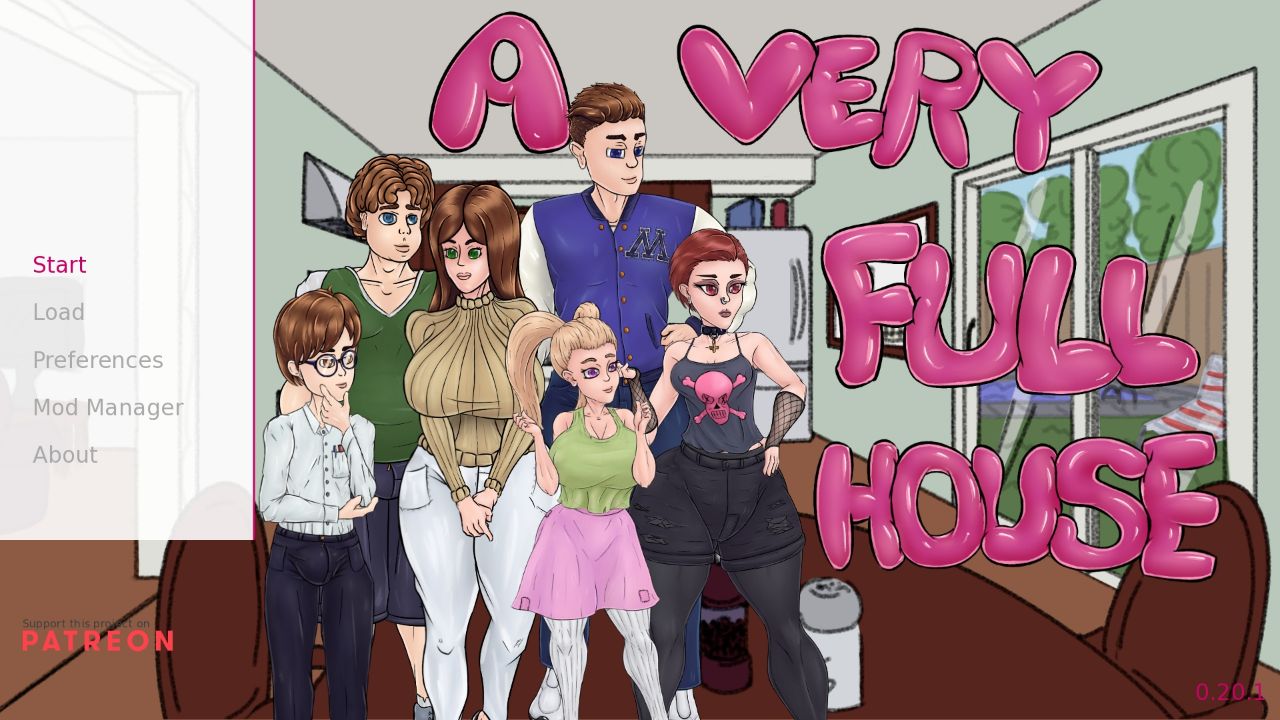 New Events! The new S@x art means new S@x events! For v0.20 the Slacker is the only character with a S@x event (but it's a big branching one!). With the art and animations already done you can expect more events to be rolling out in the next few updates!
Changelog
Added character art for Goth.
Rigged and animated character art for Goth.
Added S@x frame, based on previous upskirt frame.
Added "default_parameters" attribute to MiraLive2D. Sets attributes to given value if no other source sets them.
Added halloween themed phone background.
Added option to buy suntan lotion at the mall, doubling tan rate.
Added new (very large) event branch to Slacker's room tidy event. Plap plap!
TextureReplacement class now accepts a list of target displayables, instead of needing one defined for every displayable variant of a single model.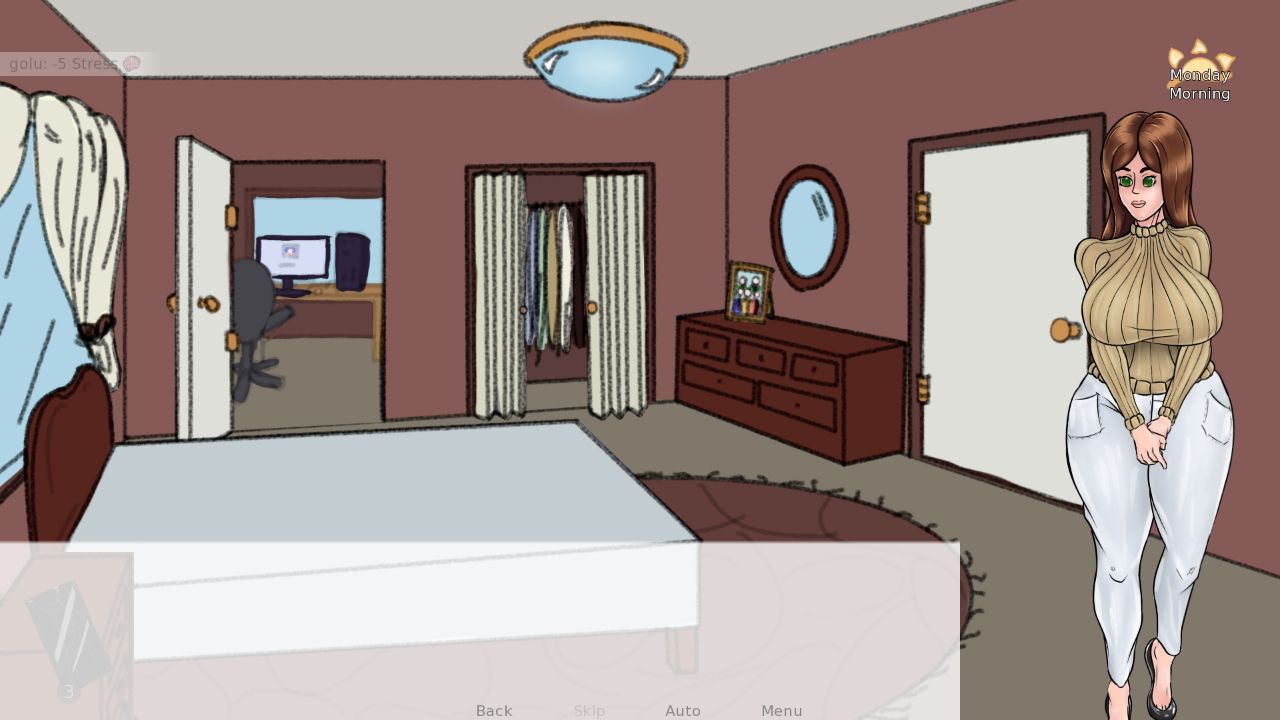 Updated existing example mods to use lists of displayables instead of multiple redundant texture replacements.
Removed baked-in nipple hints from some swimsuits that still had them.
Added mesh top for the Goth (Patron exclusive)
Added short sunbathing tease branch for the Slacker.
Gave Slacker a unique clickable while weeding the garden, with short interaction.
Added short alternative branches for a work event.
Maximum arousal requirements now properly display their enabled/disabled thresholds.
Updated starting disclamer to make it more clear what is currently missing from the game.