Survivalcraft 2 APK - You find yourself stranded upon the shores of a vast blocky realm. Roam the lands, gathering resources by mining and crafting tools of stone and wood. Establish shelters and traps to endure the night's chill, and cultivate crops to sustain your journey. Hunt thirty varieties of beasts both for sustenance and materials with which to tailor garments for protection against threats on the horizon. Domesticate equines, camels, and donkeys; herd cattle and defend their grazing against predators. Blast through rocky obstacles with explosives. Devise complex electrical contraptions. Craft furnishings by hand. Capture scenes through paint. Employ pistons to construct machines in motion. Plant trees and tend fields. Outfit yourself through weaving forty unique articles of clothing to brave attacks or showcase your style. Share your escapades with up to three companions via split screen. Possibilities are endless in this long-running open-world construction and survival series.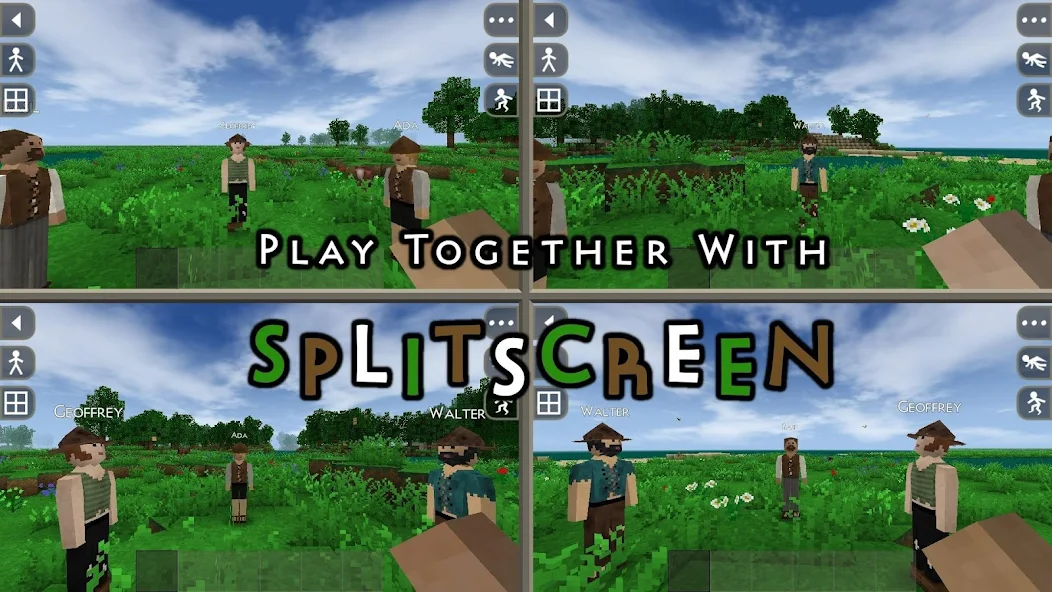 What's new in the 2.3 update:
Compressed terrain file format, up to 100x size reduction of world files.
Added cairns which drop experience and diamonds when mined.
Motion detector detects moving blocks, pickables, projectiles.
Added easier Survival mode which is the new default.
Added pigeons.
Added sparrows.
Optimizations to reduce stuttering due to GC pressure.
Using 3D-extruded blocks when flat items held in hand.
Crouching allows player to crawl into 1-block-high spaces.
Switch and button blocks are editable (adjust generated voltage)
Proper font kerning for nicer looking text.
Increased amount of gunpowder, bullets and bombs that get crafted.