Sky Fortress: Odyssey Mod is an ambitious adventure or management game where players embark on an epic journey or oversee a floating stronghold.
About Sky Fortress Odyssey APK for Android
Pre-order Now for a Chance to Win Exciting Prizes, Including Two Airline Tickets!
Complete your pre-order and follow our Facebook page for a chance to win great prizes! Simply log in for 100 free entries into drawings of luxurious prizes and exclusive outfits. Strengthen your team and set sail fully equipped!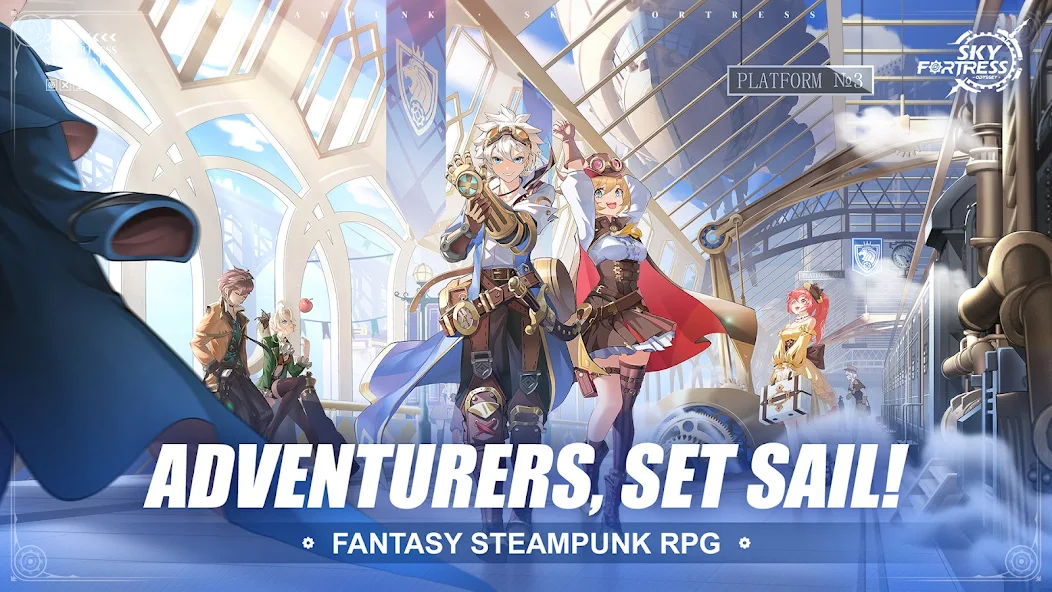 A Grand Steampunk Fantasy Adventure Through Civilizations
Embark on an epic steampunk-style journey where technology and fantasy converge, uncovering the secrets of the world of Setsemir! Explore a sprawling narrative of over a million words showcasing the splendors of various civilizations. Face countless unique bosses!
Exquisite Anime-Inspired Illustrations to Build a Powerful Squad
Meticulously designed, beautiful anime-style cards feature a diverse cast. Recruit your preferred S-grade hero during Beginner Recruitment! Exclusive weapons, hidden talents, and gadget combinations allow heroes limitless multidimensional growth!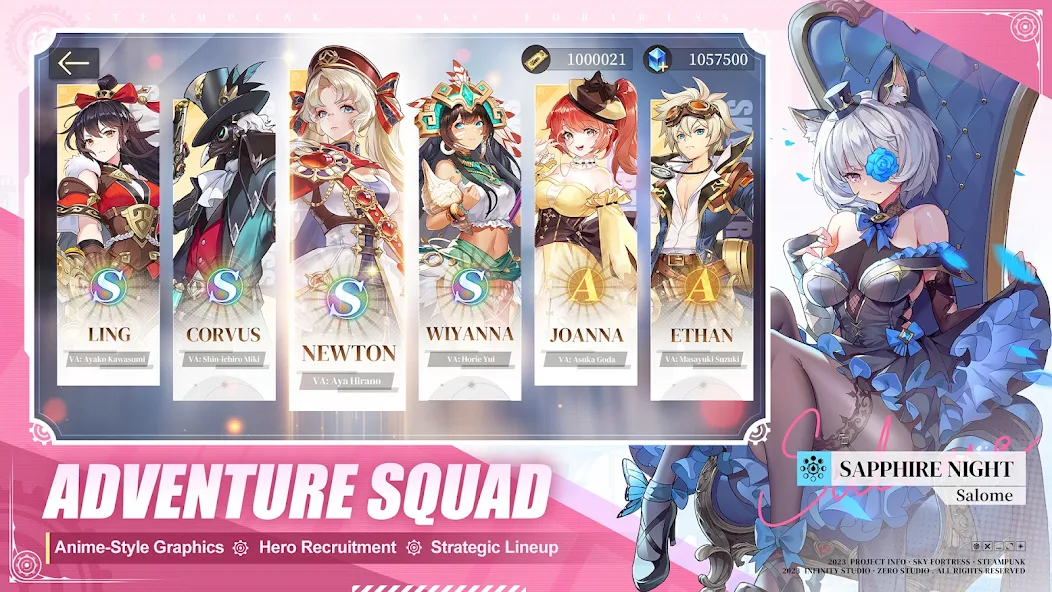 Innovative Competition Through Parkour and Bullet Hell Shooting
Amazing skills, dazzling bullet hell, thrilling parkour gameplay and intuitive controls! Compete in the Skytop Arena or multiplayer dungeons - your adventure will never be lonely! Enjoy creative socializing as you tackle challenges with friends!
Easy Resource Generation and Enjoyable Airship Management
Mini-games in each cabin increase resource production through food prep and puzzles, doubling your adventure's joy! Customize your manor with unique furnishings, crafting a delightful and heartwarming home for adventurers!