Fruzo.Com APK: The Dating Social Network - Welcome to Fruzo, the world's first dating social network that uses video chat to connect potential matches. Unlike other dating apps or social network websites, Fruzo offers users the chance to find a match, connect with new people, video chat, follow people, and make friends all within the same service. Our new approach to online dating gives users all the usual dating features and the opportunity to actually meet people via webcam chat before meeting in person for a date. Apps like Tinder and other online dating services only show images of other users so you never really know who you are talking with until you meet them.
Unique Online Dating
With Fruzo you can forget everything you think you know about online dating. Many dating websites and hook up apps offer the same thing over and over again. Users create a profile, see pictures of other users, and text chat. However, Fruzo has created a revolutionary approach to online dating by creating a dating network.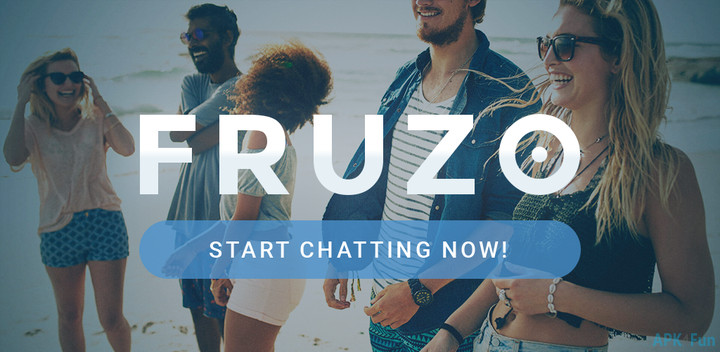 Features of Fruzo Chat, Flirt & Dating App
Video Chat – You can find a match using your webcam, making it much easier to establish a connection with someone.
Friends List – Never lose touch with that amazing connection you made by adding people to a friends list as you would in any other social network.
Unlimited Pictures – Scroll the latest pictures uploaded by users from around the world in our easy to use picture search or upload your own.
Search – Easily find new matches by searching for connections by age, country, city, gender, or keyword.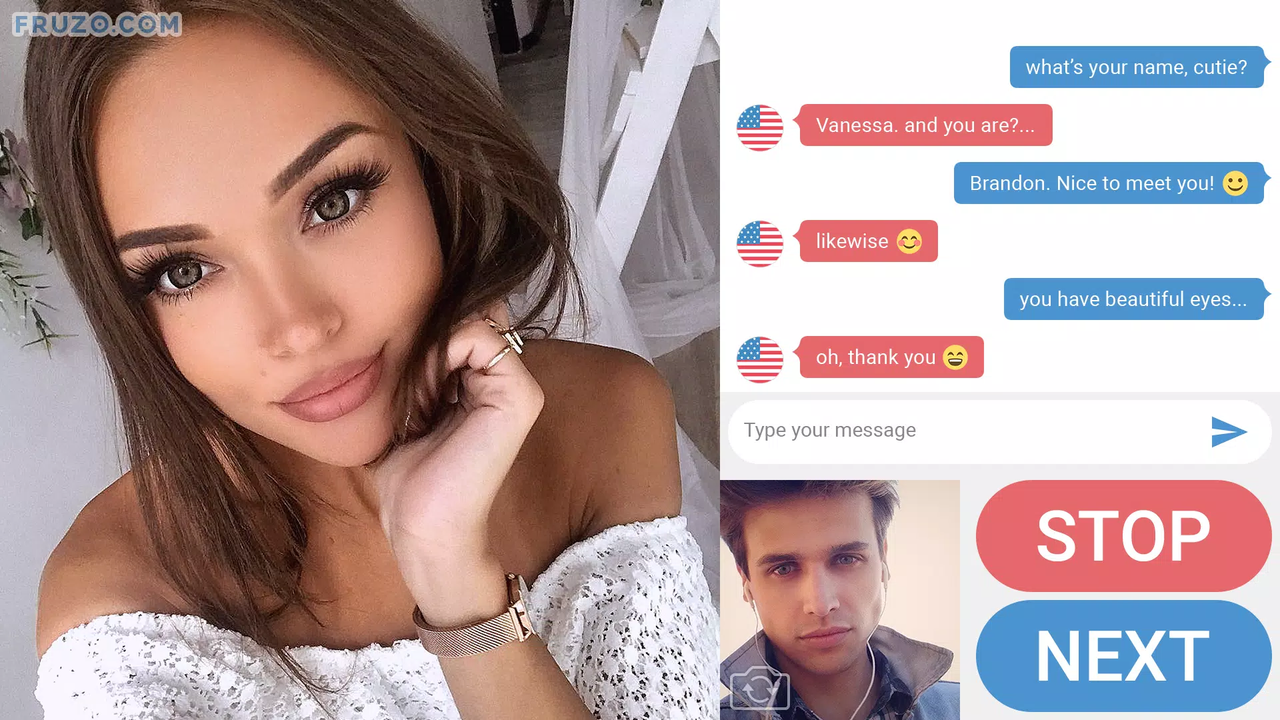 Follow People – Keep updated with what matches are up to by following their profile on Fruzo and receiving regular updates.
Connect Anywhere – You can use Fruzo on your web browser using a computer or on a mobile device by downloading the brand new Fruzo app!
New Feature Updates – We're continually growing and developing Fruzo to become one of the largest dating social networks online!
Easy Sign Up – Get started on Fruzo in just seconds by using your Facebook account to create a quick profile and start making connections immediately.