In "ACADEMY34" you are going to take on a role of a cadet, who has just enrolled to the Academy, where young recruits are trained to become Overwatch agents. An exciting student life awaits you with all familiar characters, original story, lots of side quests and tons of adult content!
Celebrating Christmas 2023 with new releases!
Merry Christmas and Happy rapidly approaching New Year! We are honestly glad to finally say our goodbyes to the Year of 2023, because, as many of you know, it has been a wild ride for our team. Though all that, along with our plans for the future will be discussed in a separate post. Now, it's time for celebration! And, as we all know, you can't have Christmas without presents...
So we present you our final addition to Christmas marathon and a BIG change that affected all previous releases!
Thanks to some dark programming magic, Cipheos, our lead developer, managed to lower our game's size by 6 times! From 745 MB all the way to only 118 MB. No content was cut in the process! If his wizard words to be believed, he achieved this by making a tool that converted all PNG images to WEBP format. But we all know it's magic, he cannot fool us! But yea, game is smaller now, downloads are faster, server load is lower, all that.
Back to new content!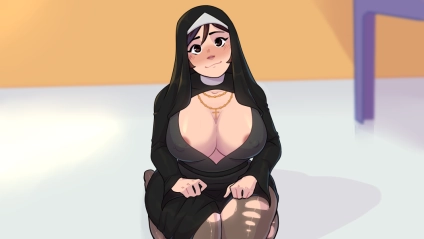 Features that we are planning to implement:
More than 25 locations -
All characters from the original universe, fully interactive -
Active map and the ability to move freely around the academy -
An inventory and a monetary system -
Day/night cycle -
Many adult scenes -
A lot of various fetishes -
Huge events with their own story -
Based on choices skill system -
And more! -
Content and Fetishes:
Milf -
Spying -
Group -
Light BDSM -
Rope play -
X-Ray -
Spanking -
Teachers -
Librarian -
Nurse -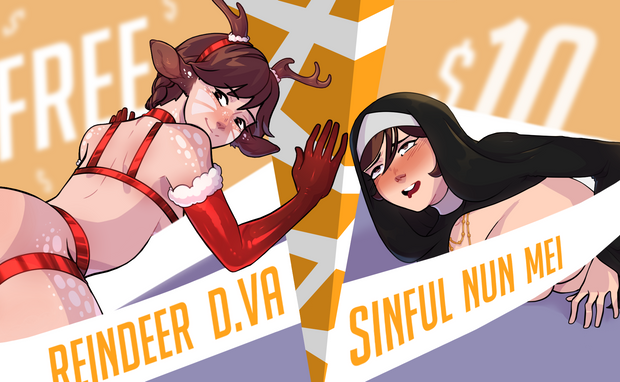 Feet -
Anal -
Sex on camera -
Public Sex -
Glasses -
Stockings -
Toys -
Exhibitionism -
Gloryhole -
Robots -
Muscle Girl -
Creampie -